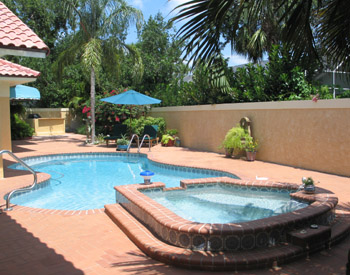 Current Vero Beach home buyers want a home in great condition with rooms that can serve more that one purpose. They want areas that mingle indoor and outdoor living. A patio, enclosed porch, deck or an outdoor room or lanai is a plus.
Buyers for Vero Beach homes want a little luxury with features like garden patio, heated pool or spa, first-rate appliances and high-end countertops. They want well-maintained properties that will give them their money's worth. They want properties that are in good condition that have inherent value. Above all, buyers want to drive a hard bargain for a great deal.
These features are especially relevant to home buyers looking for Vero Beach properties. Here are 9 things home buyers want this year:
Homes in Good Condition
Vero Beach home buyers demand homes that are well maintained. They want to spend their money getting into the house, and not spending money in repairs and expenses that may not be in their budget.
Recent statistics show that there are not many buyers for fixer-uppers at this stage. A big reason for that is that most buyers have limited amount of cash. They don't have money to buy and improve, and the credit crunch imposed by the current economic environment and the lenders, make things difficult for the buyers. Read here about simple tips for better home showings.
Rock-Bottom Bargains
It is a buyer's market. Buyers are now focusing on getting the most house for the money and impose limits on their offers. They want to make sure that they are getting a "great" deal. They want a deal that can brag about to their friends and family. They want "value". Buyers now are very picky. They are not going to settle because they know they don't have to. If they don't get a deal, they just move on to the next opportunity.
A good strategy for the sellers is: Repair, Update, Clean and Stage. Sellers need to eliminate any possible obstacle for the buyers. Read here about how to make your home more attractive to buyers.
Outdoor Living Spaces
The recent trend in home construction is more outdoor living spaces, such as screened or enclosed porches, garden patios, outdoor kitchens, two-sided fireplaces and even outdoor showers.
It is a great selling point if a house has one or more of these desirable features. It becomes more competitive in the current real estate market place. For buyers of homes in Vero Beach, outdoor living is inherent benefit to living in Florida. Look at how to add a garden patio in your home.


Seller Incentives
Seller offered incentives along with proper pricing, gives buyers another reason to consider an offer. Everything, from gift cards for new appliances or furniture, to financial assistance at closing, can increase buyer's interest in the property.
Buyers now are asking for a lot more from the sellers than lowering their price. It is really a very competitive market and good negotiating skills by both agents in conjunction with a willing seller can close the deal.
Open, Spacious Kitchens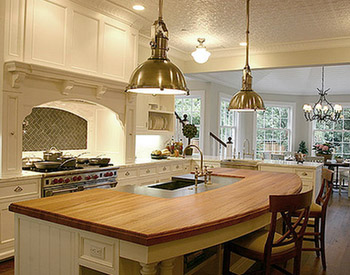 Walls that used to separate the family or living rooms from the kitchen are disappearing. Buyers now want more open and spacious kitchens that become places to gather and entertain.
Natural Materials
Buyers now want spaces with natural material such as granite or stone for counter tops, or material that look like stone.
Interior designers now are using hard wood material for countertops , that are glazed to enhance the look and increase durability.
Less Formal Homes
Buyers are now focusing on efficiency, especially in smaller homes. Spaces like formal dining rooms and living rooms are disappearing in favor of entertainment rooms, offices or dens. Instead of McMansions with more rooms that they can handle, buyers are now more conscious about upkeep and cost of ownership. Today's buyers are more realistic about their needs and wants.
A little bit of Luxury
Although buyers are cost conscious, they still like luxury. Buyers know that living large doesn't have to be expensive or complicated. High-value upgrades and finishes such as granite tops, stainless steal appliances and marble tiles even in less expensive homes still impress buyers.
"Green" Features
Some buyers are conscious about environmentally-friendly, energy-efficient homes. They are looking for high-efficiency air conditioners and boilers, energy-efficient appliances and multi-glaze windows. They want to reduce the ongoing operating costs of the house.
"Green"-conscious buyers also look at natural features such as sun exposure, light or moderate wooded lots, house orientation, awnings and other features that will reduce their costs. Here in Vero Beach Florida, these features play a big role in the cost of operating a house.