Are you thinking of selling your Vero Beach home yourself? There are so many factors to consider before you FSBO as the following infographic illustrates.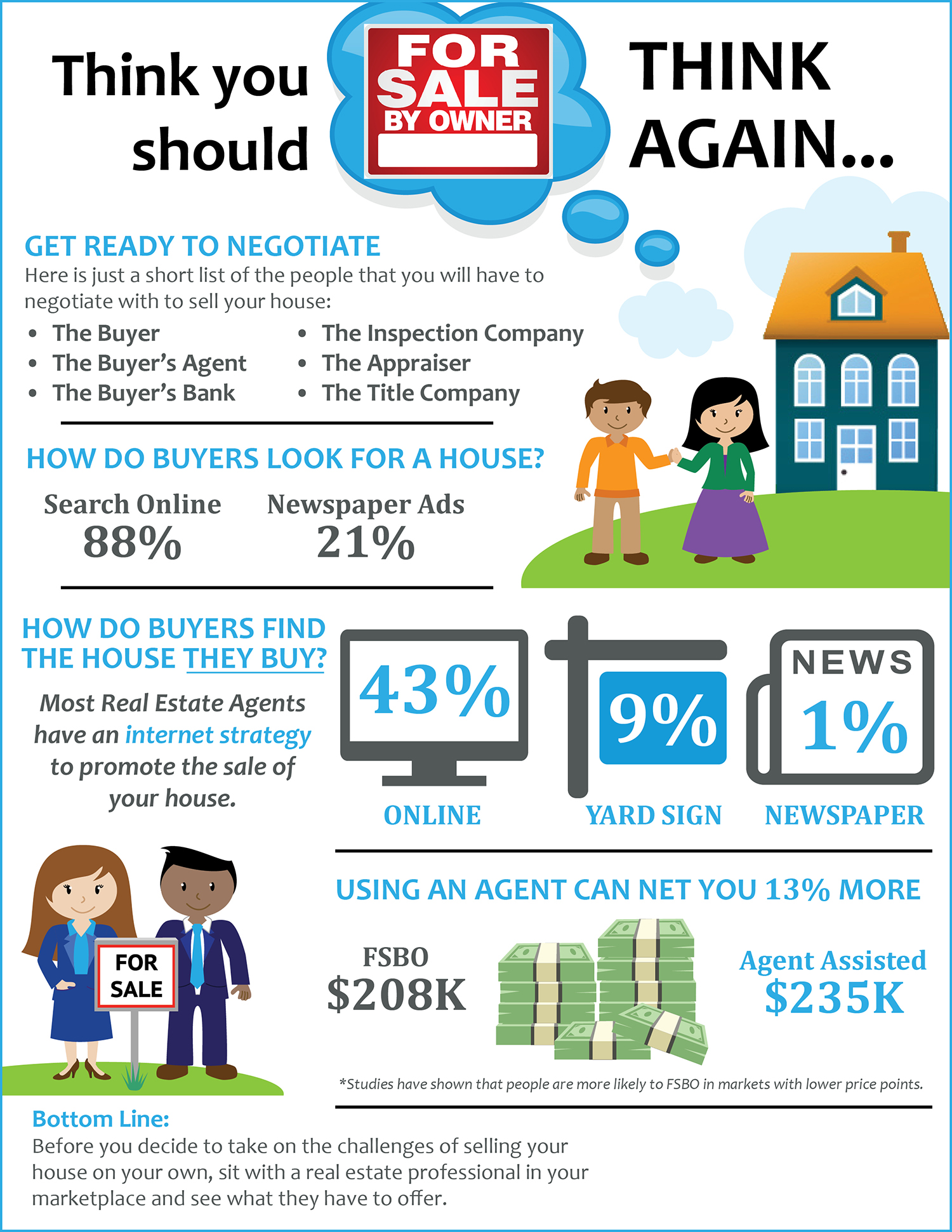 Here are some things to consider when you are ready to sell your Vero Beach home:
These are the statistics by the National Association of Realtors (NAR):
88% of buyers look for their new home online.
89% of those buyers have purchased their home through a realtor.
Using a real estate agent can net you 13% more than FSBO'ing
There is a long list of people that you will have to negotiate with when you decide to sell your home, using an experienced professional can help ease the process
And if you still decide to take on the challenges and go it alone, here are some of the people you need to negotiate with.
The buyer armed with home estimates from Zillow
The buyer's agent armed with all the market analysis and comps
The buyer's attorney
The home inspection company
The buyer's lender
The appraiser
The title company
If you need more information on what to do to sell your home for the most money, less hassle and time, complete the form below, or call me at 772-532-0945.