Vero Beach homes are selling fast and home owners are moving to their new homes. Moving to a new place can be stressful, so here are 12 ways to make moving easier.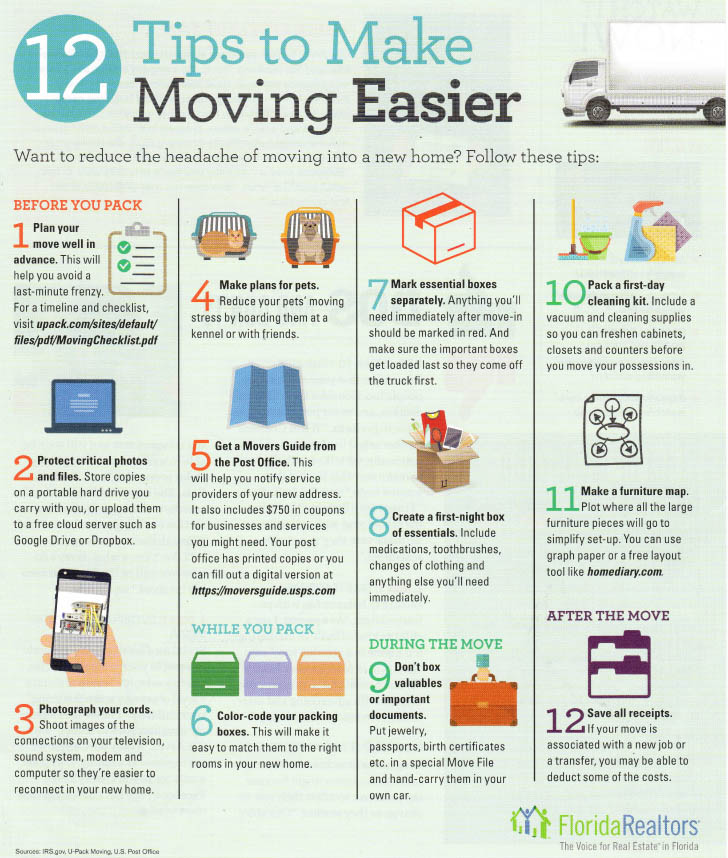 DATA SOURCE: IRS.gov, U-Pack Moving, U.S. Post Office, Florida Realtors.
Thinking of seling? Find out how much your home is worth now. Get your free Home Evaluation Report here!