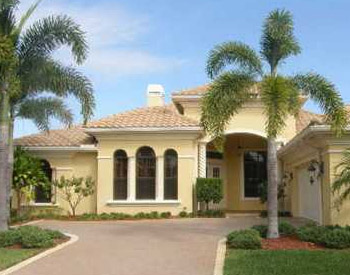 Many home buyers are looking for things in a new home that they don't have in their current homes. It may be more space, a bigger master bedroom, a fireplace, or a nice living room like the one they saw in a magazine.
You can make your home to look that way and you may get multiple offers. Try the following easy tips to help you make your vero beach home look attractive to a buyer.

Paint
Fresh paint can work some serious magic, but keep the paint neutral.
Clean everything
The furniture. The window sills. The appliances. All parts of the house should pass the white glove test.
De-clutter
Every room should be expansive and airy. No clutter. If it's a living room, keep the sofa, coffee table and flat screen TV. If it's a bedroom, keep the bed, end tables and a dresser. That's it. Put everything else in storage.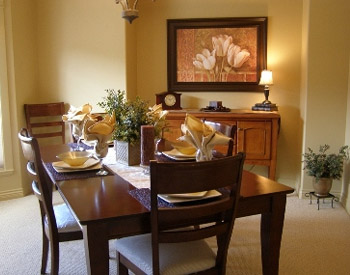 De-personalize
You never see family photos on the walls of the homes featured in home design magazines, You only see art. Do the same.
Place some artwork
Borrow some great paintings and large photographs of nature or an urban region from friends and families, and decorate the walls.
Add fabric or furniture
Borrow or buy some plump, fresh linens and pillows for the beds. Invest in some large rugs. Rugs are great for covering up spots and anchoring a room with some depth and color. If the house is vacant you can rent furniture. Better yet consult with your agent or an interior decorator. Look at the following before and after pictures of a living room.

Invite in light
Remove the blinds, and drape over-sized curtains from poles.
Add Curb Appeal
You want a great curb appeal, but you need to minimize the landscaping. Too much of it and you'll give the person who doesn't like to landscape an excuse to put this home on the back burner. Read more on
Low-Cost Ways to Spruce Up Your Home's Exterior.
Invest in a great-looking front door
Buyers are going to spend a minute or two at your front door while the agent fumbles with the lock box. You want that first impression to growl and say, "You know you want to come in". Look at the following before and after pictures of a great looking front entrance.

Preparing a home for sale, called "staging", may sound like a lot of work, but it's worth every penny. You might sell the home in record time, which is exactly what you want. If you want to learn more about how to make your home attractive to buyers and get multiple offers, contact us by phone (772) 532-0945 or submit your request by filling the following form: