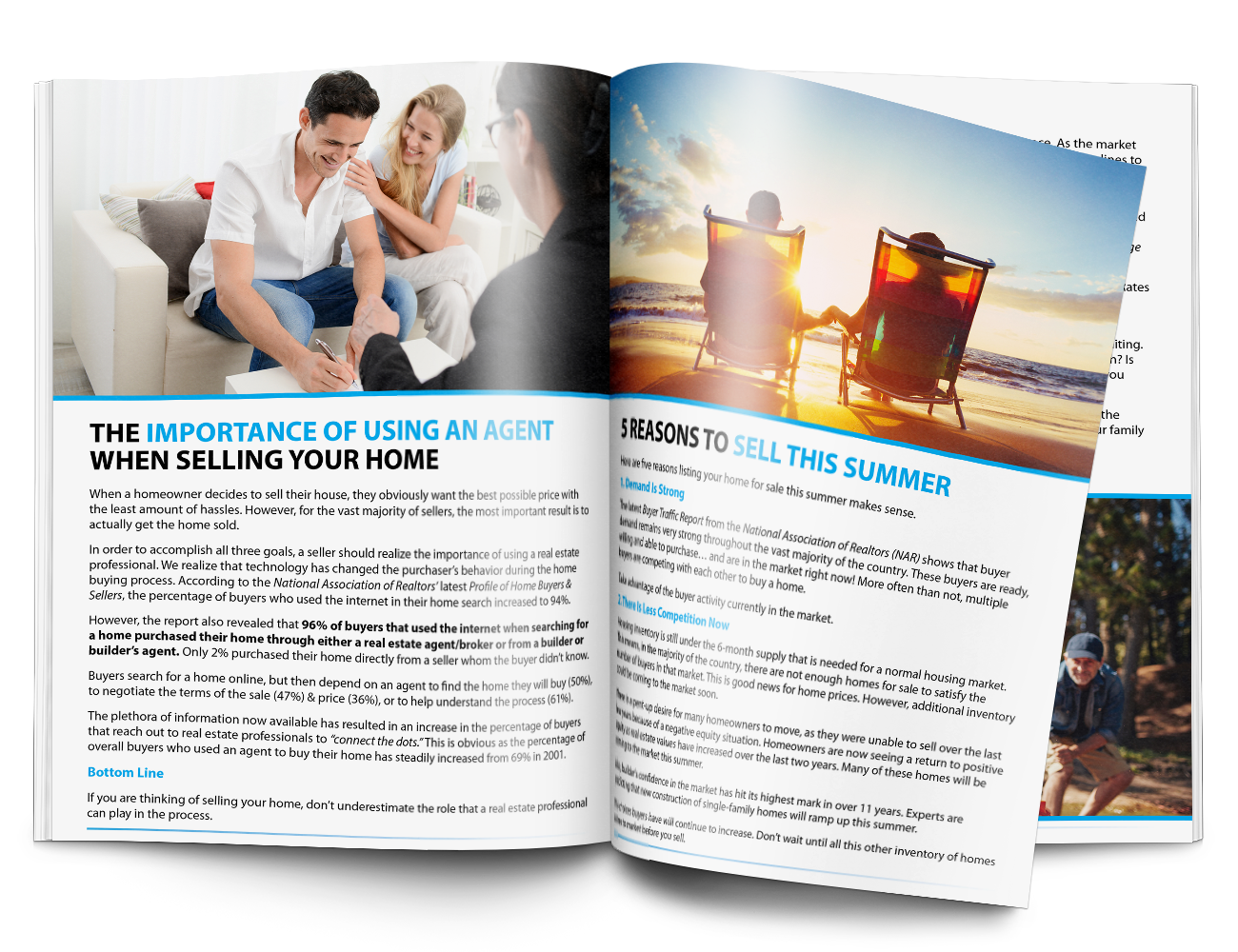 In this edition of the Home Sellers Guide seasonal series for Summer 2017, we look at 5 reasons to sell your Vero Beach home this summer, how to get the most money from the sale of your home, where the home prices are headed, the great news about rising prices, and much more.
Take a look at what is inside in the Home Sellers Guide in Summer of 2017 and order yours today. It is FREE!


What is inside the Home Sellers Guide Summer 2017
5 REASONS TO SELL THIS SUMMER
The latest Buyer Traffic Report from the National Association of Realtors (NAR) shows that buyer demand remains very strong throughout the vast majority of the country. These buyers are ready, willing and able to purchase and are in the market right now!

HOW TO GET THE MOST MONEY FROM THE SALE OF YOUR HOME
Every Vero Beach homeowner wants to get the most from selling their home. But how do you guarantee that you the most for your house? Here are two keys to ensure that you get the highest price possible.

1. Price it a LITTLE LOW
2. Use a Real Estate Professional

Price your house at or slightly below the current market value and hire a professional in order to guarantee that you maximize the price you get for your house. Find out more tips by downloading this special summer 2017 edition of the Sellers Guide.

BUYER DEMAND CONTINUES TO OUTPACE INVENTORY OF HOMES FOR SALE
The National Association of Realtors (NAR) surveys ―over 50,000 real estate practitioners about their expectations for home sales, prices and market conditions for their Realtors Confidence Index.
Buyer Demand
The map below was created after asking the question: ―How would you rate buyer traffic in your area?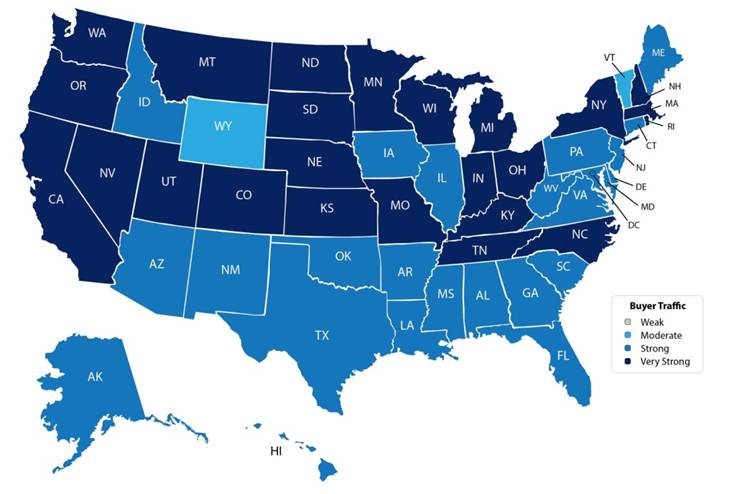 Seller Supply
The Index also asked: ―How would you rate seller traffic in your area?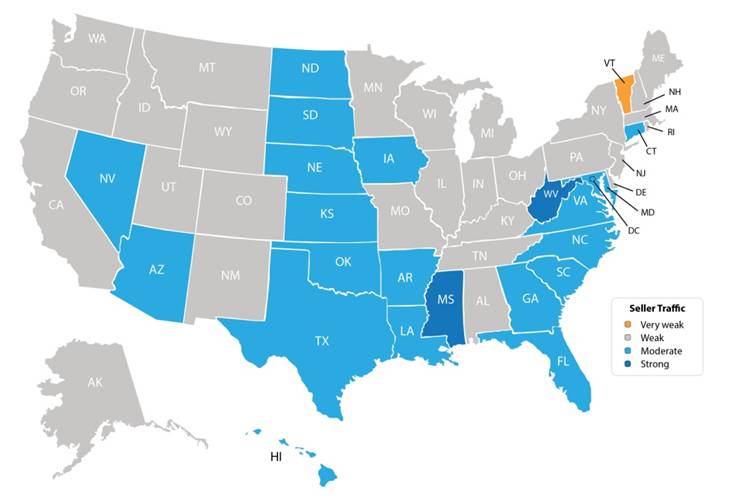 Looking at the maps above, it is not hard to see why prices are appreciating in many areas of the country. Until the supply of homes for sale starts to meet the buyer demand, prices will continue to increase.

LOOKING FOR A LUXURY HOME? NOW'S THE TIME TO ACT!
The inventory of homes for sale in the luxury market far exceeds those searching to purchase these properties in many areas of the country. This means that homes are often staying on the market longer, or can be found at a discount.
The best time to sell anything is when demand is high and supply is low. If you are currently in a starter or trade-up house that no longer fits your needs, and are looking to step into a luxury home… Now's the time to list your house for sale and make your dreams come true.

You will find a lot more information in this NEW seasonal edition of the Home Sellers Guide Summer of 2017 by entering your contact information below.