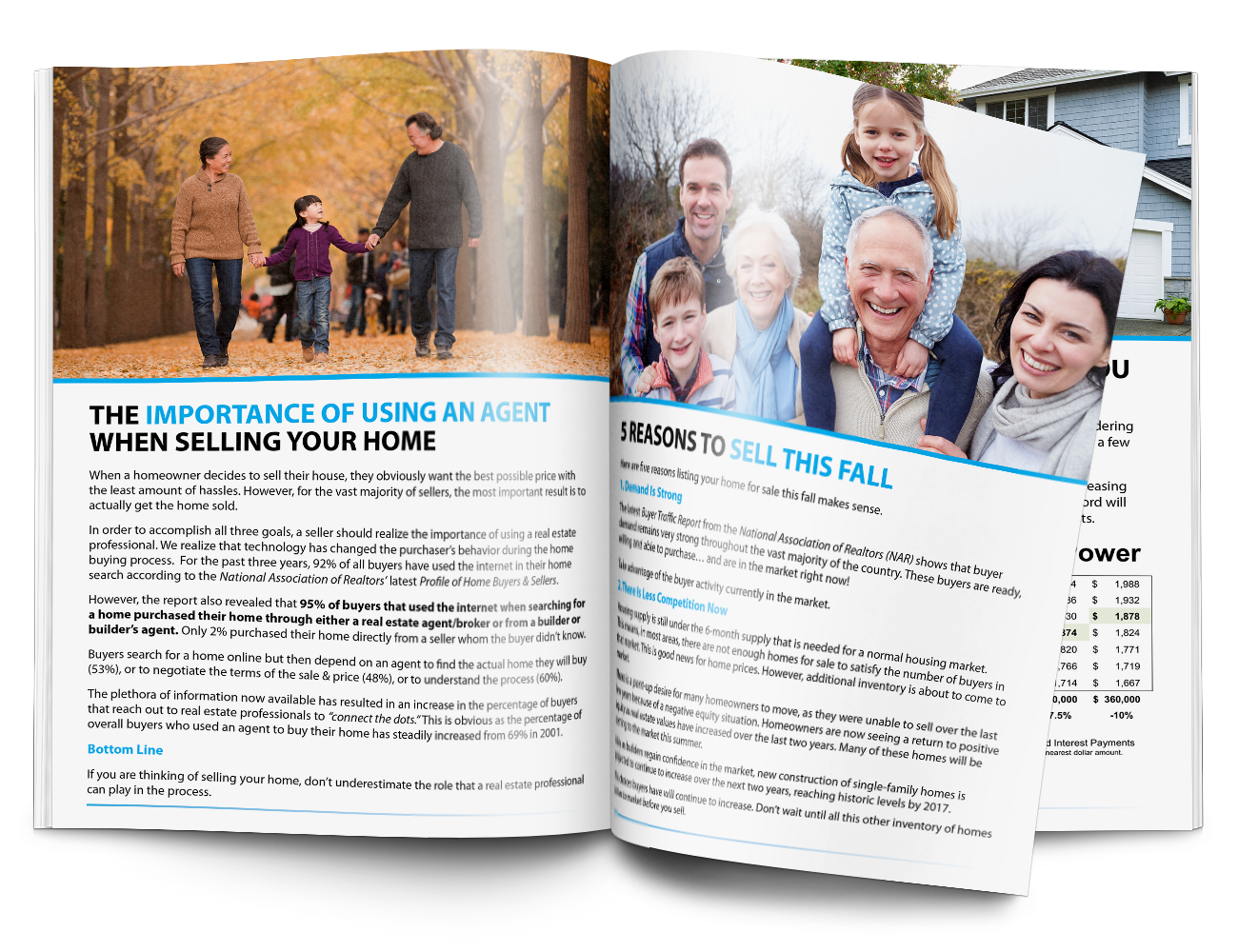 This edition of the seasonal series Home Sellers Guide for Fall 2016, we look at five reasons to sell your Vero Beach home this fall, how to get the most money from that sale, where the home prices are headed, the impact of rising prices for home appraisals, the importance of using a real estate professional when selling your home, and much more.
Take a look at what is inside in the Home Sellers Guide in the Fall of 2016 and order yours today. It is FREE!


What is inside the Home Sellers Guide Fall 2016
5 REASONS TO SELL THIS FALL

With cooler temperatures, buyers are getting ready to purchase their dream retirement home here in Vero Beach. Fall is a great time to list your home for sale as winter approaches up north and people look for retirement to warmer climates. . Here are five reasons why you should put your house for sale now.

HOW TO GET THE MOST MONEY FROM THE SALE OF YOUR HOME

Every Vero Beach homeowner wants to maximize their financial reward when selling their home. But how can you get the most for your house? Read about the key two elements that ensure you get the highest price possible.

THE IMPORTANCE OF USING AN AGENT WHEN SELLING YOUR HOME

When a homeowner decides to sell their house, they obviously want the best possible price with the least amount of hassles. Find out why using a real estate professional helps you accomplish these objectives.

HOME PRICES: A 5 YEAR OUTLOOK

Every quarter, Pulsenomicssurveys a nationwide panel of over 100 economists, real estate experts and investment & market strategists about where prices are headed over the next five years. They then average the projections of all 100+ experts into a single number. Following is a chart from the guide.

THE IMPACT OF RISING PRICES ON HOME APPRAISALS

The fact that residential home prices are increasing substantially in most regions of the country is music to the ears of homeowners. However, if you are in the process of selling your home, make sure you are aware of the major challenge a hot real estate market creates. Find out about your home's value here.

IF YOU ARE THINKING OF SELLING, NOW IS THE TIME

If you thought about selling your house this year, now may be the time to do it. The inventory of homes for sale is well below historic norms and buyer demand is increasing. Find out how you can take advantage of today's real estate market in this seller's guide.

A 'BUYER' IN HAND IS WORTH TWO IN THE BUSH

In today"s highly competitive seller"s market where there are more buyers than there are listings for them to purchase, some sellers may feel like the ball is in their court. One thing to remember though is that there is always a line that shouldn"t be crossed.
You will find a lot more information in this NEW seasonal edition of the Home Sellers Guide Summer of 2016 by entering your contact information below.