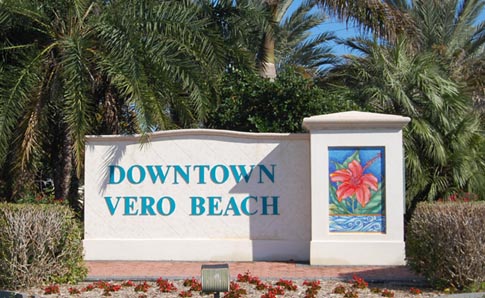 Vero Beach, the best kept secret in Florida Real Estate!
Vero Beach is a small city in Florida's Treasure Coast that in the last few years has seen a migration of money and a number of retired Fortune 500 CEOs. Interest in Vero Beach Real Estate has also grown by overseas investors and professionals looking to invest in or buy property. Recently, Vero Beach is ranked #2 city to buy now in US.
Vero Beach is ranked as one of the most udervalued real estate in the country.
In a recent article in the
CNNMoney.com
, Vero Beach Real Estate is undervalued by -39.4% as per data that was compiled by IHS Global Insight and PNC Financial Services.
Vero Beach is actually a town with 2 sections. The mainland that was home of the LA Dodgers' spring training and the barrier island that is separated from the mainland by the intra-coastal.
The Secret is … Zip Code 32963
Vero Beach's barrier island is the home of many unique architectural sea-side developments and villages that are part of the 32963 zip code, where an increasing number of high net worth people call it home. The island hosts many elegant homes and estates and the 4rth largest concentration of wealthy households in US, 15% of them millionaires from the north-east, the "snow birds". There is a dedicated weekly newspaper, appropriately named "32963" with news, events, and articles that center around the life on the island.
There are plenty of buyers from around the world and especially from Europe that grab these beautiful and elegant homes and estates. Vero Beach has ranked as the 2nd strongest real estate in the country. There are also many buyers of these exclusive properties from Miami and Palm Beach. These affluent people see Vero Beach as their "Hamptons". Like the Hamptons on Long Island in New York, Vero is about 2 and 1/2 hours driving distance from the busy Miami, Ft Lauderdale and 1 and 1.2 hours fromPalm Beach, but a world apart.
The charming ocean side village is the home of the River Side theater, Museum of Arts, beautifully landscaped parks, elegant shops and boutiques on Ocean Drive, the spectacular Vero Beach hotel and the chic Miami-style Costa D'este hotel built by Gloria Estephan, that make Vero a unique place in Florida.