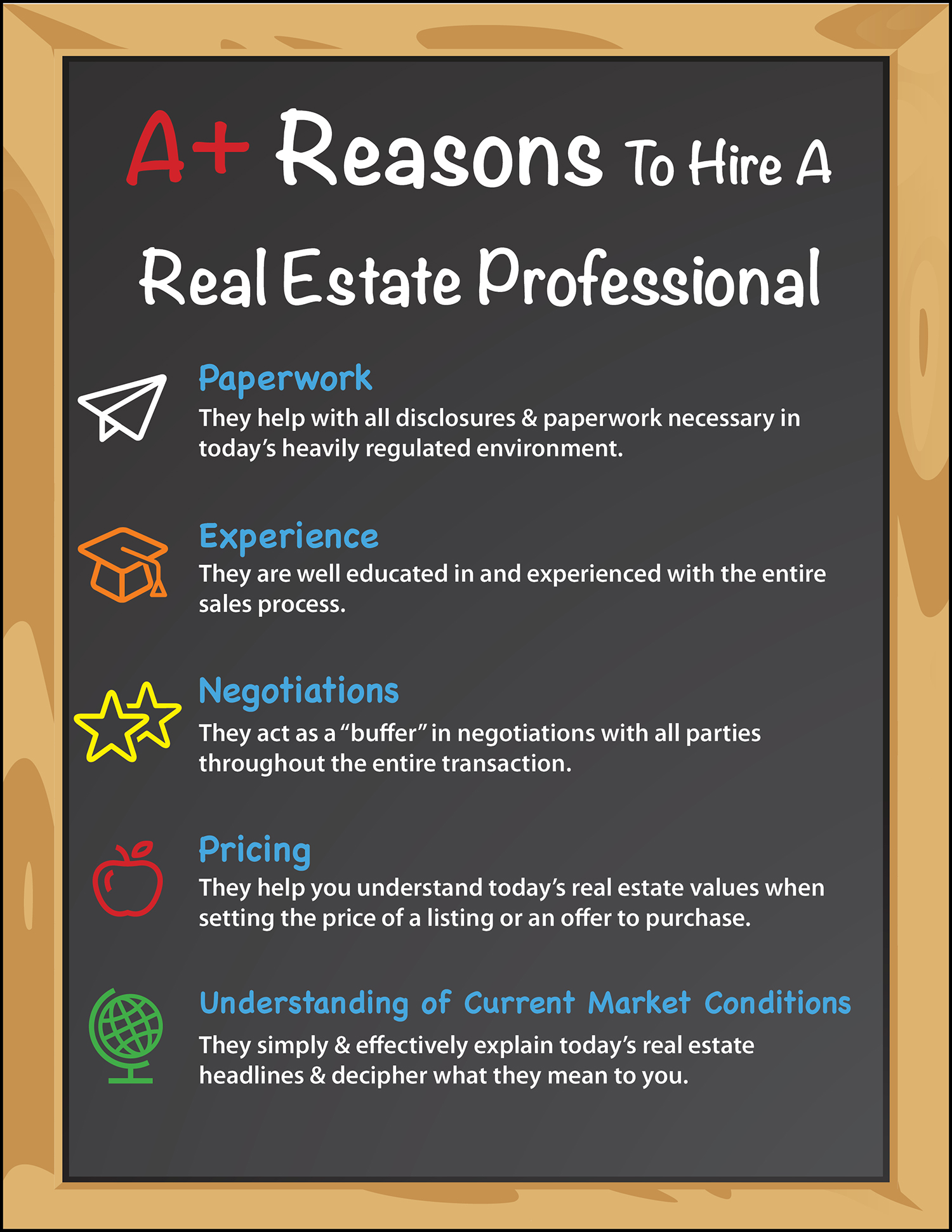 Real Estate transactions here in Vero Beach involve many steps and paperwork. Both sellers and buyers can benefit from the experience of a Real Estate Professional. The above infographic illustrates some of these reasons. Following are some highlights:
Hiring a Real Estate Professional to buy your dream home, or sell your current house is one of the most 'educated' decisions you can make!
A Real Estate Professional has the experience and knowledge needed to help you and guide you through the buying or selling process.
Make sure that you hire someone who knows and studies current market conditions and who simply and effectively explain them to you!
I constantly study the local Vero Beach real estate market and I help both sellers and buyers understand the local home values. I also produce the Vero Beach Real Estate Market Reports which are distributed to subscribers on a monthly basis.
For more information on buying or selling Vero Beach Real Estate complete the form below, or call me at 772-532-0945.