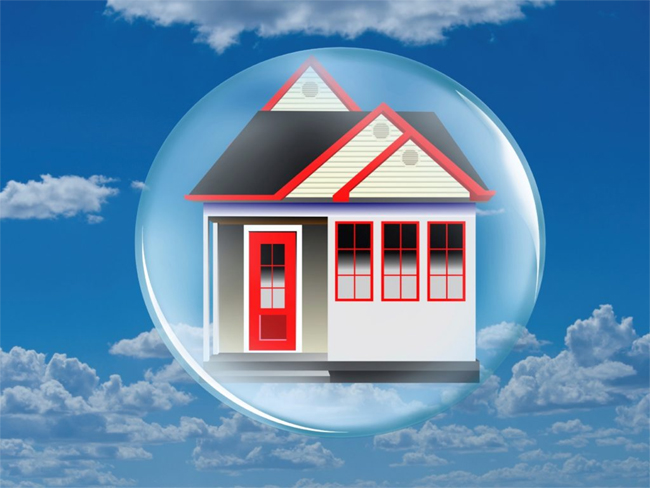 Home prices have increased significantly since the housing market bust we experienced across the country in 2008. This is also true here in Vero Beach where we have also seen a significant increase in sale prices since 2008.
Are we in a new housing bubble? Many real estate market experts have been asked to answer this question. Here are their answers.
Rick Sharga, Executive VP at Ten-X
"We're definitely not in a bubble. We have a handful of markets that are frothy and probably have hit an affordability wall of sorts but…while prices nominally have surpassed the 2006 peak, we're not talking about 2006 dollars."
Christopher Thornberg, Partner at Beacon Economics
"There is no direct or indirect sign of any kind of bubble. Steady as she goes. Prices continue to rise. Sales roughly flat.…Overall this market is in an almost boring place."
Bill McBride, Calculated Risk
"I wouldn't call house prices a bubble. So prices may be a little overvalued, but there is little speculation and I don't expect house prices to decline nationally like during the bust."
David M. Blitzer, Managing Director and Chairman of the Index Committee at S&P Dow Jones Indices
"Housing is not repeating the bubble period of 2000-2006. Price increases vary unlike the earlier period when rising prices were almost universal; the number of homes sold annually is 20% less today than in the earlier period and the months' supply is declining, not surging."
Bing Bai & Edward Golding, Urban Institute
"We are not in a bubble and nowhere near the situation preceding the 2008 housing crisis. Despite recent increases, house prices remain affordable by historical standards, suggesting that home prices are tracking a broader economic expansion."
The quickest and easiest way to show is to look at the forecasted year over year price increases shown in the following chart.
The biggest challenge facing the housing market's future path is the lack of inventory available for sale. Prices are determined by supply and demand. Right now buyer demand is out-pacing seller supply, across many price ranges, driving prices up.
Bottom Line
If you are a homeowner debating listing your home for sale, now is the time. Call me or text me at 772-532-0945 and you will be pleasantly surprise to how much more money you can net by hiring me. Call me, text me or complete the Home Selling Tips request form below and I can send you information on how to get the most from selling your house. I can also stop by and show you what I can do to get you to get your house sold in the least amount of time and for more money.