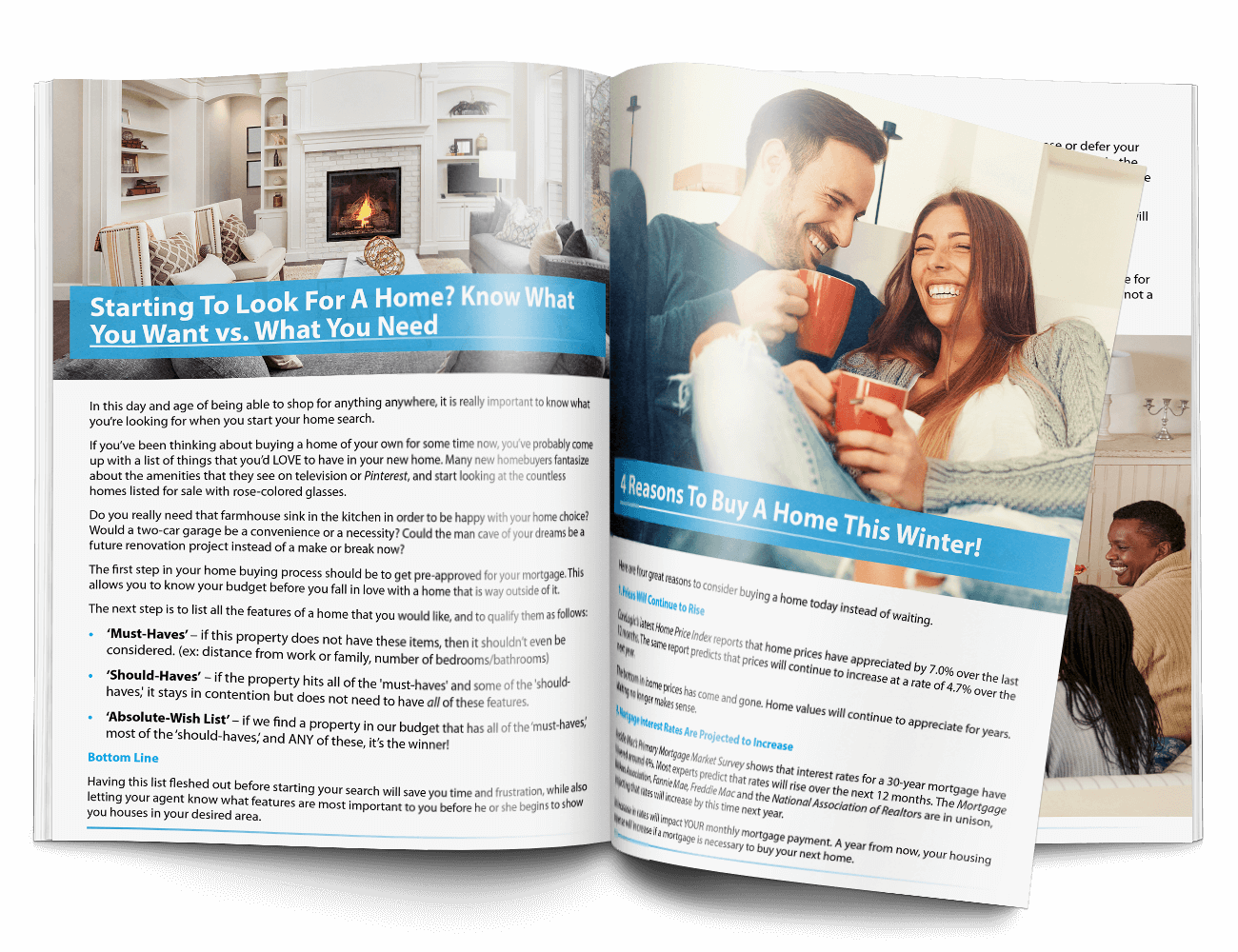 Thinking of buying a home in Vero Beach? This special edition of the Home Buyers Guide Winter of 2018, presents the 4 reasons to buy a home in Vero Beach this winter, 2 myths that may be holding you back from buying, how low interest rates increase your purchasing power, why pre-approval should be your first step and much more.
Take a look at what is inside in the Home Buyers Guide in the Winter of 2028 and get it for FREE today!
What is inside the Home Buyers Guide Summer 2017
4 REASONS TO BUY A HOME THIS WINTER!
CoreLogic's latest Home Price Index shows that home prices have appreciated by 7.0% over the last 12 months. The same report predicts that prices will continue to increase at a rate of 4.7% over the next year. Home values will continue to appreciate for years. Waiting no longer makes sense. Vero Beach home prices are also on the rise and have increased by 14.3% compared to last year.

BE THANKFUL YOU DON'T HAVE TO PAY MOM & DAD'S INTEREST RATE
Interest rates have hovered around 4% for the majority of 2017, which has given many buyers relief from rising home prices and has helped with affordability. Experts predict that rates will increase by the end of 2018 and will be about 4.6% by the end of 2018.
Following is the chart of mortgage rates through the last 45 years and see why you should not wait to buy a home now.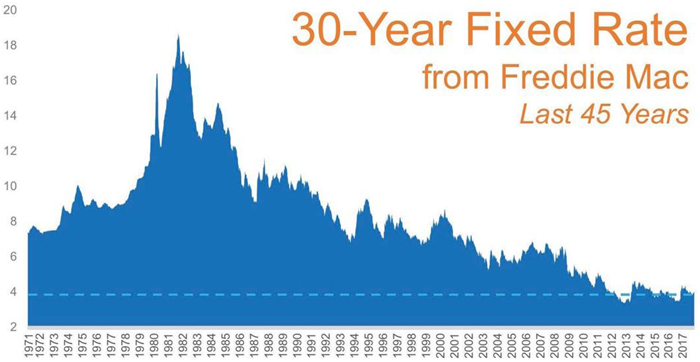 2 MYTHS THAT MAY BE HOLDING YOU BACK FROM BUYING
An article in Realtor.com "Home Buyers' Top Mortgage Fears: Which One Scares You?" it is shown that "46% of potential home buyers fear they won't qualify for a mortgage to the point that they don't even try". Here are 2 myths that hold back home buyers.
• Myth #1: "I Need a 20% Down Payment"
• Myth #2: "I need a 780 FICO® Score or Higher to Buy"
Find out how these myths are busted by getting the FREE Buyers Guide.

HAVE YOU PUT ASIDE ENOUGH FOR CLOSING COSTS?
If you have saved up your down payment and are ready to start your home search, one other piece of the puzzle is to make sure that you have saved enough for your closing costs. There are fees charged by people representing your purchase, including your lender, and other third parties involved in the transaction. Closing costs are typically between 2 & 5% of your purchase price." You can see a list of closing fees in this Winter 2018 Buyers Guide.

STARTING TO LOOK FOR A HOME? KNOW WHAT YOU WANT VS. WHAT YOU NEED
If you've been thinking about buying a home of your own for some time now, you've probably come up with a list of things that you'd LOVE to have in your new home. Many new homebuyers fantasize about the amenities that they see on television or Pinterest, and start looking at the countless homes listed for sale with rose-colored glasses.
Having a solid list before starting your search will save you time and frustration, while also letting your agent know what features are most important to you before he or she begins to show you houses in your desired area.

HOW LOW INTEREST RATES INCREASE YOUR PURCHASING POWER
The interest rate you secure when buying a home not only greatly impacts your monthly housing costs, but also impacts your purchasing power.
Purchasing power, is the amount of home you can afford to buy for the budget you have available to spend. As rates increase, the price of the house you can afford will decrease if you plan to stay within a certain monthly housing budget.
Following is the chart showing the impact on interest rates in several price ranges.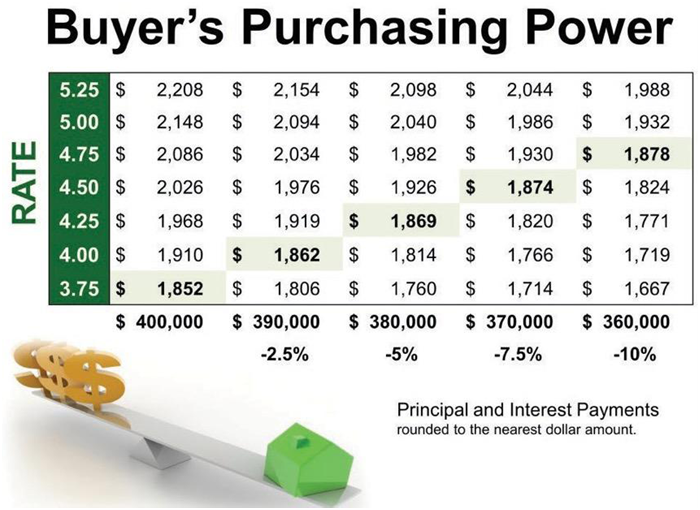 These are some of the topics in the Home Buyers Guide Winter 2018. You will find a lot more information in this NEW seasonal edition. Get the FREE Home Buyers Guide by completing this form below.