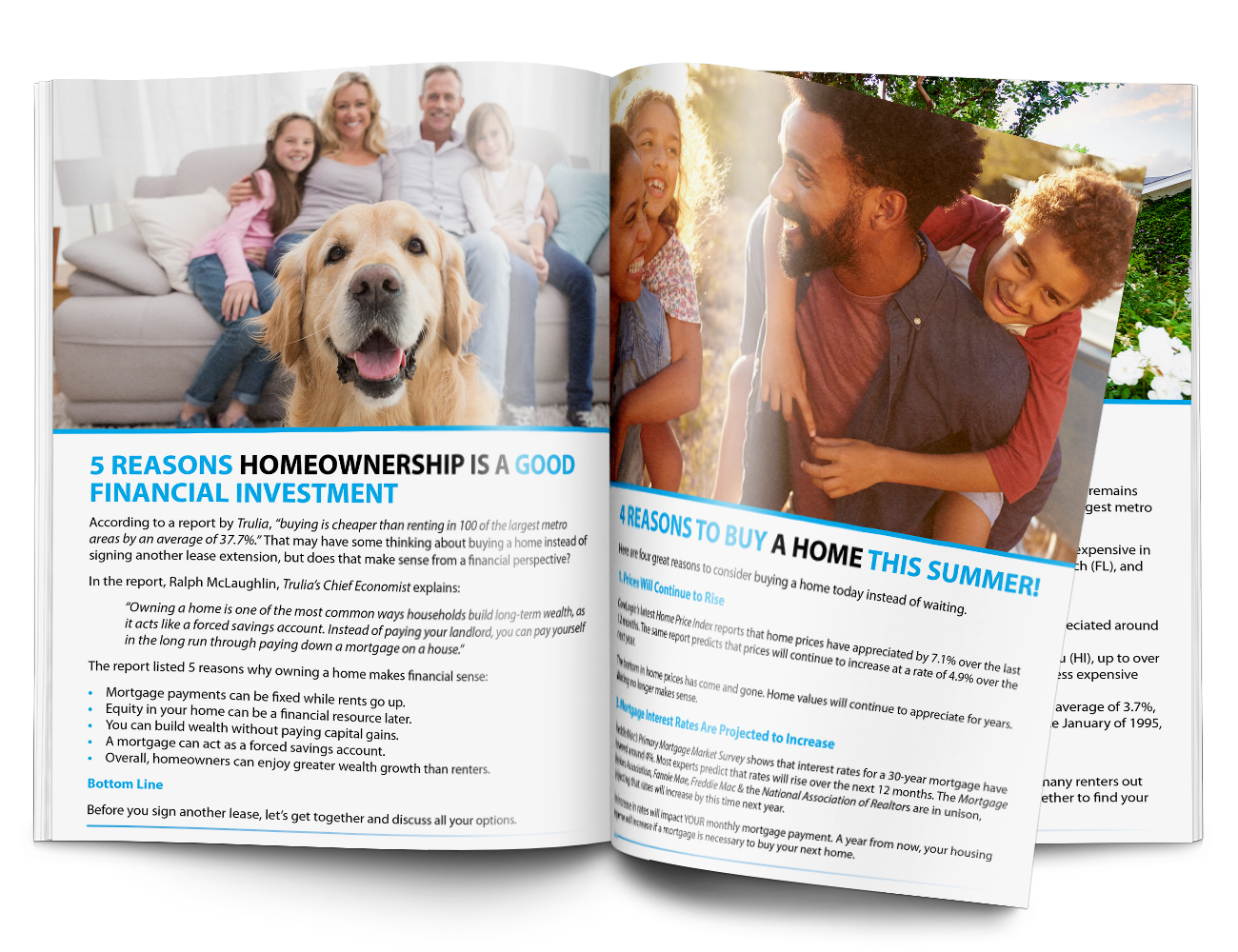 Are you thinking of buying a home in Vero Beach? This special edition of the Home Buyers Guide of Summer 2017, explains the 4 reasons to buy a home in Vero Beach this summer, 5 reasons homeownership is a good financial investment, why pre-approval should be your first step and much more.
Take a look at what is inside in the Home Buyers Guide in the summer of 2017 and order yours today. It is FREE!
What is inside the Home Buyers Guide Summer 2017
4 REASONS TO BUY A HOME THIS SUMMER!
The CoreLogic"s have appreciated by 7.1% over the last 12 months. The same report predicts that prices will continue to increase at a rate of 4.9% over the next year. So if you are thinking of buying, do not hesitate.

BUYING IS NOW 33.1% CHEAPER THAN RENTING IN THE US
The results of the latest Rent vs. Buy Report from Trulia show that homeownership remains cheaper than renting with a traditional 30-year fixed rate mortgage in the 100 largest metro areas in the United States! So buying a home makes sense socially and financially.

HOME PRICES OVER THE LAST YEAR
Every quarter, the Federal Housing Finance Agency (FHFA) reports on the year-over-year changes in home prices. In the following charts, you will see that prices are up year-over-year in every region.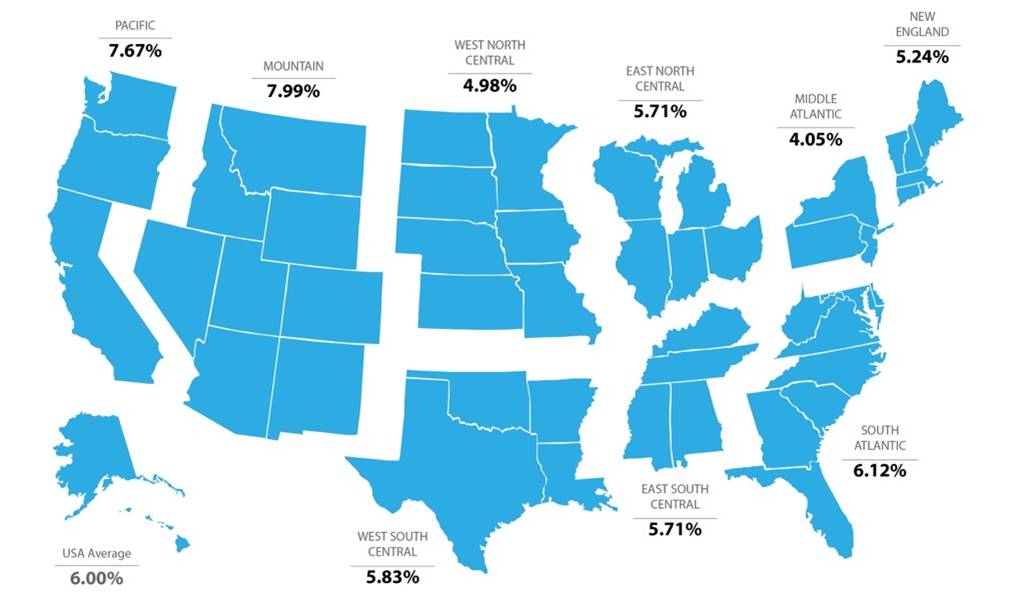 Looking at the breakdown by state, you can see that each state is appreciating at a different rate. This is important to know if you are planning on relocating to a different area of the country. Waiting to move may end up costing you more!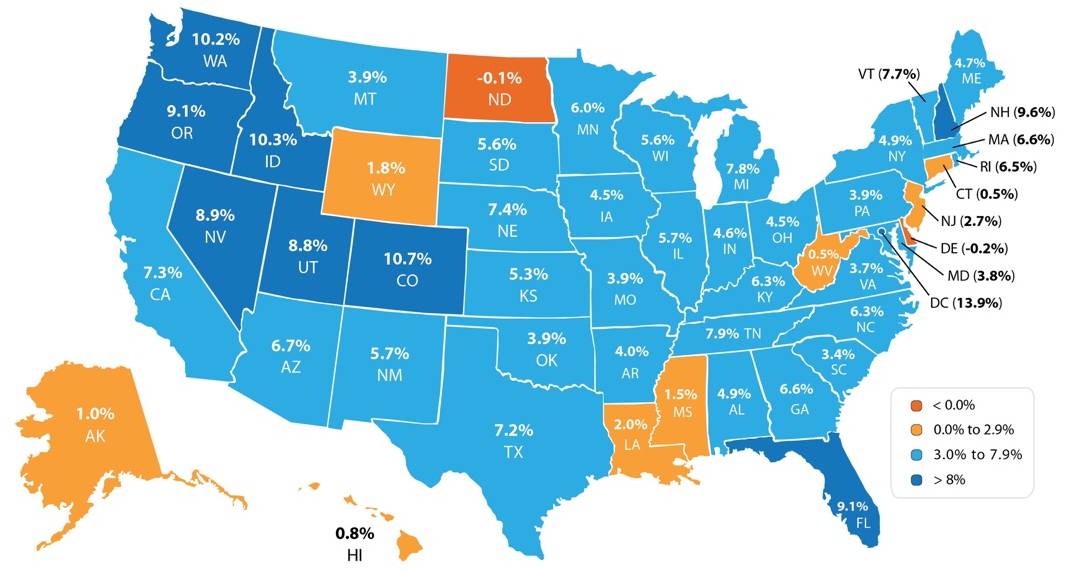 5 REASONS HOMEOWNERSHIP IS A GOOD FINANCIAL INVESTMENT
According to a report by Trulia, "buying is cheaper than renting in 100 of the largest metro areas by an average of 33.1%." That may have some thinking about buying a home instead of signing another lease extension, but does that make sense from a financial perspective? Find out more in this summer of 2017 buyers guide

2 MYTHS THAT MAY BE HOLDING YOU BACK FROM BUYING
Myth #1: "I Need a 20% Down Payment"
A report released by Down Payment Resource shows that 65% of first-time homebuyers recently purchased their homes with a down payment of 6% or less. Many renters may actually be able to enter the housing market sooner than they ever imagined with new programs that have emerged allowing less cash out of pocket.
Myth #2: "I Need a 780 FICO® Score or Higher to Buy"
A resent survey revealed that 59% of Americans either don't know (54%) or are misinformed (5%) about what FICO® score is necessary to qualify, but 54.3% of approved mortgages had a credit score of 600-749

WHY PRE-APPROVALSHOULD BE YOUR FIRST STEP
In many markets across the country, the amount of buyers searching for their dream home greatly outnumbers the amount of homes for sale. This has led to a competitive marketplace where buyers often need to stand out. One way to show you are serious about buying your dream home is to get pre-qualified or pre-approved for a mortgage before starting your search. Find out about the pre-approval process by requesting a copy of this guide

READY TO MAKE AN OFFER? 4 TIPS FOR SUCCESS
1. Understand How Much You Can Afford
2. Act Fast
3. Make a Solid Offer
4. Be Prepared to Negotiate
Whether buying your first home or your fifth, having a local real estate professional who is an expert in their market on your side is your best bet to make sure the process goes smoothly. Let's talk about how we can make your dreams of homeownership a reality!

These are some of the topics in the Summer of 2017 Home Buyers Guide. You will find a lot more information in this NEW seasonal edition of the Home Buyers Guide by entering your contact information below.