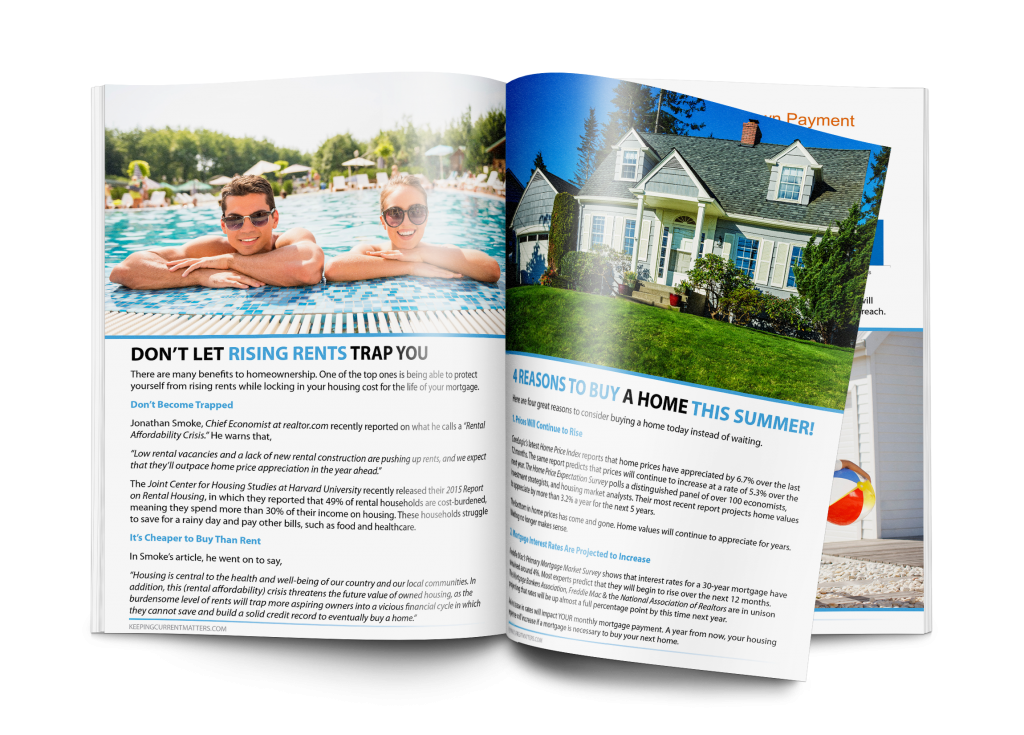 Are you thinking of buying a home in Vero Beach? This special edition of the Home Buyers Guide of Summer 2016, explains the 4 reasons to buy a home in Vero Beach this summer, how to build wealth by buying real estate, where home prices are headed for the next 5 years and much more.
Take a look at what is inside in the Home Buyers Guide in summer of 2016 and order yours today. It is FREE!
What is inside the Home Buyers Guide Summer 2016
FOUR REASONS TO BUY A HOME THIS SUMMER!

The CoreLogic"s latest Home Price Index reports shows that home prices have appreciated by 6.7% over the last 12 months and it predicts that prices will continue to increase at a rate of 5.3% over the next year. So if you are thinking of buying, do not hesitate.

YOU NEED A PROFESSIONAL WHEN BUYING A HOME

Many people wonder whether they should hire a real estate professional to assist them in buying their dream home or if they should first try to do it on their own. In today's market you need an experienced professional!

DON'T LET RISING RENTS TRAP YOU

Jonathan Smoke, Chief Economist at realtor.com recently reported on what he calls a "Rental Affordability Crisis." And he warns that, "Low rental vacancies and a lack of new rental construction are pushing up rents, and we expect that they'll outpace home price appreciation in the year ahead". Find out why it is cheaper to buy than rent in this free report.

WHEN THE TOP REASONS WHY AMERICANS BUY HOMES

The "Homebuyer Insights Report" released by Bank of America, reveals the reasons why consumers purchase homes and their feelings regarding homeownership. Find out more in our free Buyers Guide for summer 2016.

HOME PRICES OVER THE LAST YEAR

Every quarter, the Federal Housing Finance Agency (FHFA) reports on the year-over-year changes in home prices. In this Buyers Guide you will see that prices are up year-over-year in every region, including here in Vero Beach. So if you are hesitating to buy a Vero Beach home, do not wait any longer.

BUYING A HOME? CONSIDER COST NOT JUST PRICE

As a buyer, you must be concerned not about price but instead about the "long term cost" of the home, since in the most recent Home Price Index Report, home prices will appreciate by 5.3% over the next 12 months.

WHAT YOU NEED TO KNOW ABOUT THE MORTGAGE PROCESS

In this section, we will show you what you need to qualify for a mortgage and the process of getting a mortgage.
These are some of the topics in the Summer 2016 Home Buyers Guide. You will find a lot more information in this NEW seasonal edition of the Home Buyers Guide by entering your contact information below.
First Name:
*
Last Name:
*
Email:
*
Phone:
Message: