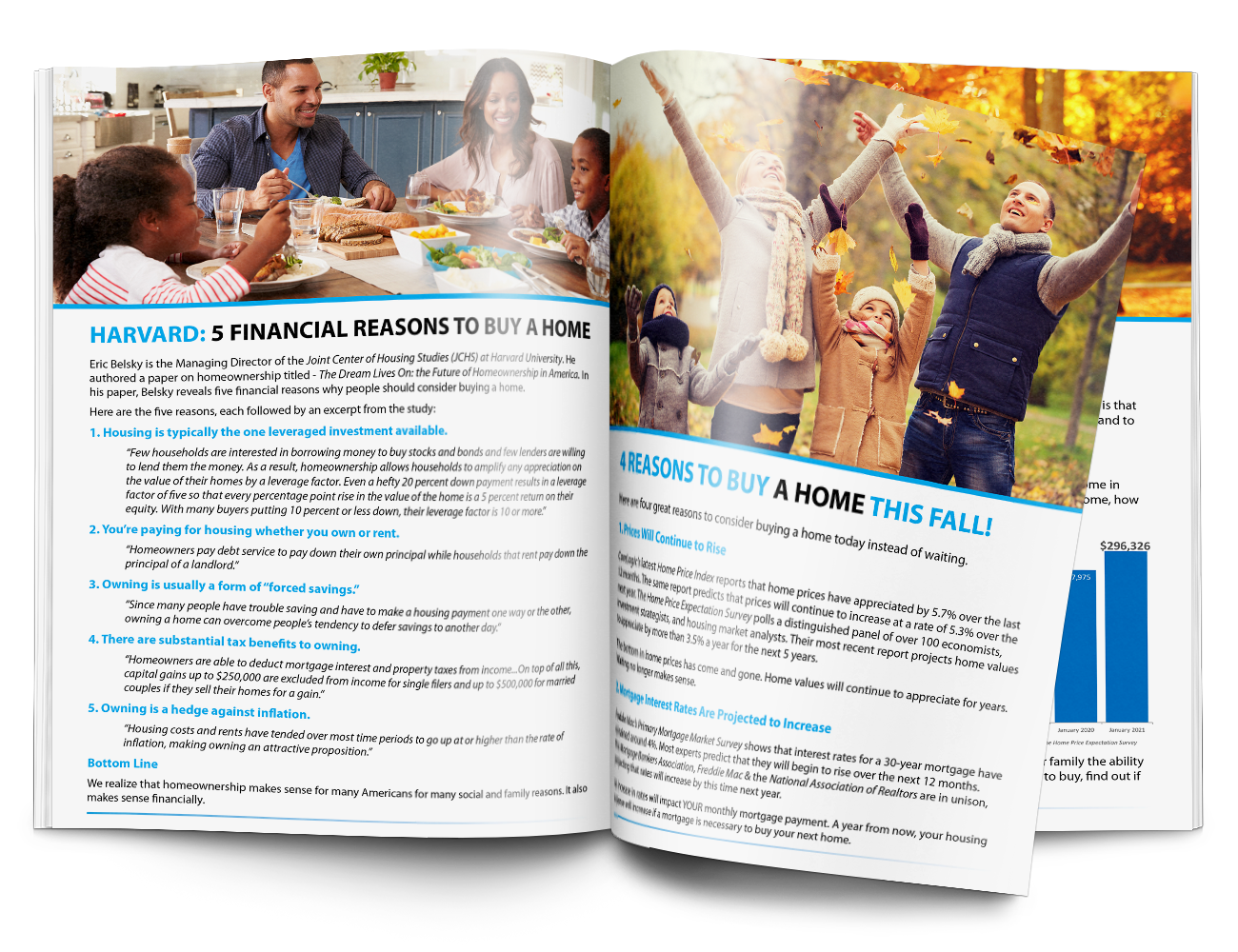 If you are thinking of buying a home in Vero Beach this fall, this special edition of the Home Buyers Guide of Fall 2016, explains the four reasons to buy a home in Vero Beach, how real estate is one of the best investments, where home prices are headed in 2017 and the next 5 years and much more.
Take a look at what is inside in the Home Buyers Guide in fall of 2016 and order yours today. It is FREE!
What is inside the Home Buyers Guide Fall 2016
4 REASONS TO BUY A HOME THIS FALL!
CoreLogic'slatest Home Price Index reports that home prices have appreciated by 5.7% over the last 12 months. The Home Price Expectation Survey from over 100 economists, investment strategists, and housing market analysts project home values to appreciate by more than 3.5% a year for the next 5 years. So if you are thinking of buying a Vero Beach home, do not wait.
CONSIDER COST NOT JUST PRICE WHEN BUYING A HOME
The Mortgage Bankers Association (MBA), the National Association of Realtors (NAR) and Freddie Mac all project that mortgage interest rates will increase by this time next year. As a buyer, you must not be concerned about price, but instead about the 'long term cost' of the home.
HOME PRICES OVER THE LAST YEAR
Each state is appreciating at a different rate. This is important to know if you are planning on relocating to a different area of the country or moving down here to Vero Beach. Waiting to move may end up costing you more! In this Buyers Guide you will see that prices are up year-over-year in every region, including here in Vero Beach.
SERIOUS ABOUT BUYING? GET PRE-APPROVED
In many markets across the country including here in Vero Beach, buyers searching for their dream or retirement home outnumbers the amount of homes for sale. This has led to a competitive marketplace where buyers often need to stand out. One way to show you are serious about buying your dream home is to get pre-qualified or pre-approved for a mortgage before starting your search. Find out what you need o do to get pre-approved.
YOU CAN SAVE FOR A DOWN PAYMENT FASTER THAN YOU THINK!
Depending on where you live, median rents, incomes and home prices all vary. By determining the percentage of income a renter spends on housing in each state, and the amount needed for a 10% down payment, they were able to establish how long (in years) it would take for an average resident to save. Whether you have just started to save for a down payment, or have been for years, you may be closer to your dream home than you think! Find out what you need as a down payment in all parts of the country and here in Vero Beach Florida.
These are some of the topics in the Fall 2016 Home Buyers Guide. You will find a lot more information in this NEW seasonal edition of the Home Buyers Guide by entering your contact information below.